Tenants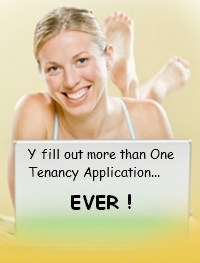 Houses To Rent has some unique advantages for tenants. Many of the properties listed on this website are from members of illion Tenancy.
Houses To Rent links in with illion Tenancy where you, as a tenant, can have and hold an online Tenancy Application. Some of the benefits..
Once you have an online Tenancy Application you need never fill out another one.
Easily print off or email your Application to any Property Manager or Landlord.
If you see an illion Tenancy logo next to a listing you can easily send the advertiser a note of your interest and tell them you have already uploaded your tenancy application on illion Tenancy, which might give you an early advantage over other tenants who are not so organised.
This will easily allow landlords and letting agents to search your application on illion Tenancy... But only when you allow them to!
Easily update or make changes to your details any time you like.
Tenancy forms are freely downloadable and printable including Direct Debit Bank forms, Building and Housing forms and any Tenancy related form you can think of.
You will have Lifetime access to your application form.
You can register here.